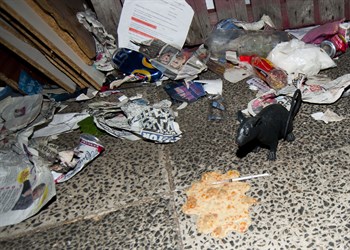 In this interactive session designed for adults we will cover the following:
PERSONAL SAFETY
The definition of personal safety and situations in public where you may be vulnerable
How to increase personal safety in public places
CRIMINAL JUSTICE SYSTEM
E-SAFETY
The importance of creating a safe profile on social networking sites

How easily personal information can be given out online without users realising it
The age limit for registering an account with Facebook, Instagram and other social media and why this is needed

Definition of cyber bullying

Examples of the dangers of instant messaging

Simple social media ground rules to protect personal data and help keep users safe online

HOME SECURITY AND SAFETY IN THE HOME
What makes a home vulnerable to being burgled.

How to prevent being burgled.

How to keep your garden and shed secure.

How to protect yourself from bogus callers and rogue traders.

HATE CRIME / BULLYING
What is hate crime?

How to report hate crime
Discuss hate crime and how it affects victims
Other organisations that will support victims of hate crime
Giving evidence at court

Special measures available at court, such as a video link, for victims to give evidence

HOW TO CONTACT THE EMERGENCY SERVICES
The differences between an emergency and non-emergency call
Different ways to contact the police
Information you will be asked for when contacting the police

TRUSTING THE AUTHORITIES
How to deal with potential bogus callers
Identifying when someone is trying to help
Recognising when a situation has risks
The role of a police officer
Recognise the signs of being exploited
CRIMINAL JUSTICE SYSTEM
Reporting
Attending Court – special measures
Victim Support
VULNERABLE GROUPS (3 DAY LESSON)
Personal Safety
Criminal Justice System
E-Safety
Home Security & Safety in the Home
Hate Crime / Bullying Vulnerable Adults
How to contact the Emergency Services
Trusting the Authorities