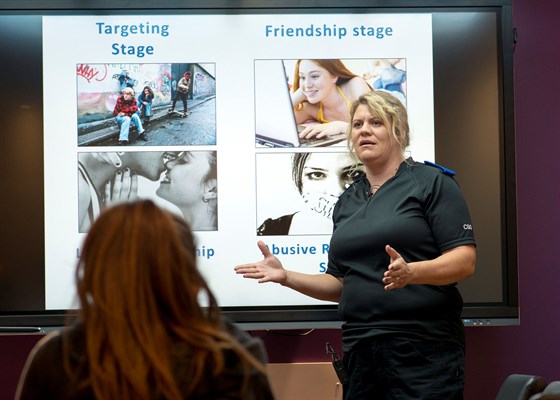 Child Sexual Exploitation (CSE) is a type of sexual abuse in which children are sexually exploited for money, power or status. It is often a hidden crime as young people trust their abusers and they don't understand they are being abused.

The police input provided at SafetyWorks covers a range of topics which are tailored to the needs of the audience. This includes lessons on the dangers of strangers and keeping safe, safety on the internet, the issues surrounding social chat sites, understanding the meaning of consent, drug and alcohol awareness and promoting healthy relationships to name but a few.

Further details can be obtained from PCSO Claire Jones and PCSO Nichola Bone at safetyworks@twfire.gov.uk

For more advice and information visit Northumbria Police website.