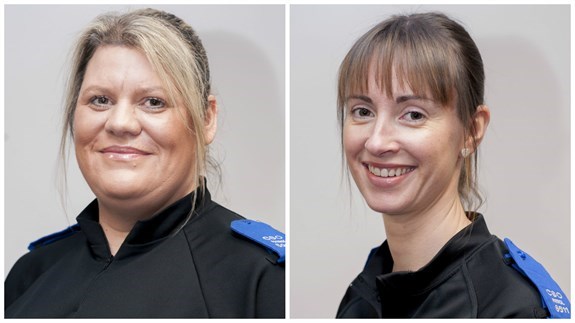 Northumbria Police has two dedicated Police Community Support Officers (PCSOs) who work full-time at the Centre to deliver training to visitors of all ages.
PCSO Claire Jones and PCSO Nichola Bone have been fully trained to deliver high quality educational packages to visitors on a wide variety of policing and personal safety related subjects.
Their role is to link in with different sections of the community including schools, vulnerable groups and the voluntary sector, to identify their learning needs and develop educational packages to fit each specialist group.
The Centre has a variety of training scenarios and aides which support learning including a community hub which offers a safe environment for interactive learning. The site has a realistic police station with a custody area, police cell and interview room.
Officers also use other areas of the site during tours, including a Sainsbury's convenience store to illustrate their input about problems of underage drinking, and a life-like road layout to discuss road safety – as part of Operation Dragoon Northumbria Police's road safety initiative.
The force recognises that young people also need to be aware of the issue of Child Sexual Exploitation and officers also deliver bespoke age appropriate sessions on this subject.