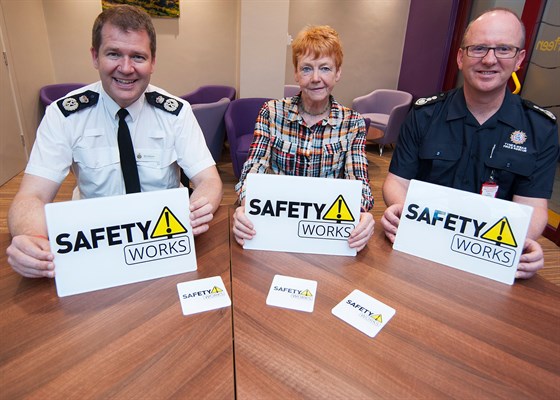 SafetyWorks! is an interactive safety centre based in Newcastle. It has been established and managed by Tyne and Wear Fire and Rescue Service, working in partnership with Northumbria Police and Crime Commissioner (PCC), Northumbria Police, Nexus, St John's Ambulance and Sainsbury's.
It provides realistic, interactive educational experiences for young people and community groups to learn about the prevention of danger and how to live safely.
During 2016 the centre was extensively refurbished following a £342,000 investment from Police Innovation Funding secured by Northumbria Police and Crime Commissioner, Vera Baird. The centre also has a new community hub specifically designed to help tackle Child Sexual Exploitation (CSE).
The CSE facility is the first of its kind, and is set to become a centre of excellence for tackling CSE in the North East. It provides a place for young people to learn about internet safety, online grooming, 'sexting' and other potential risks posed by social media, in a comfortable and interactive setting.
Visitors to the centre can also benefit from a wide range of vital educational information about avoiding every day hazards such as road and fire safety and risk taking behaviour. Each section has been developed to display real life hazards in a realistic, interactive format. As a result of the additional funding, the centre now has an increased capacity to host more visits from schools and community groups throughout Northumberland.
Visits are arranged for a wide range of community groups and vulnerable people, including young people, older people, those with learning or physical disabilities and those with drug and alcohol problems.