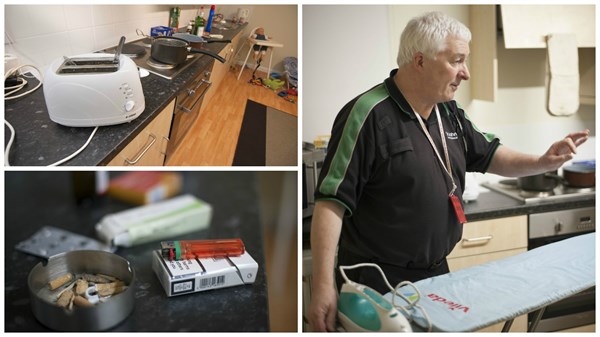 This is a fully functional, modern kitchen. Visitors are able to identify hazards and can find out how to keep themselves and their family safe in their own kitchen.
KEY STAGE 1 (AGE 5 TO 7 YEARS)
Things that are hot
How to stay away from dangers in the kitchen
What to do if we burn ourselves
KEY STAGE 2 (AGE 7 TO 11 YEARS)
A slightly more advanced look at kitchen safety.
Spotting the dangers
How to prevent fires in the kitchen
Burns and scalds first aid
KEY STAGE 3 AND ABOVE
A more advanced session covering the following topics.
Chemical storage
Alcohol and medication
Slips, trips and falls
Electrical safety
Fire prevention
Child safety
TAKE A LOOK AROUND