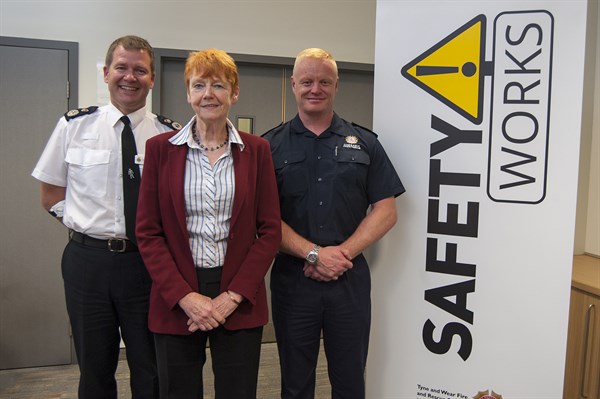 We are all immensely proud of this state-of-the art interactive learning facility.
The mock-up, purpose built mini 'town' includes a supermarket, metro station, hospital, police station, park and even a 'home'. It's in each of these settings that a range of courses take place delivered by expert from the Fire Service, Police, St John Ambulance and other partner agencies.
SafetyWorks! is also the first facility of its kind to offer education for young people on the dangers of Child Sexual Exploitation (CSE) and ways to seek help and support. A brand new 'community hub', provides a safe and comfortable setting where young people can learn about internet safety and potential risks including online grooming, sexting and more.
It really is an impressive centre, popular with children and adults alike. We do hope that you will pay the centre a visit but first please take a look at our site to find the course that is right for your group. If you have any questions, please don't hesitate to contact the centre on 0191 444 1130.
Tyne and Wear Fire and Rescue Service Chief Fire Officer, Chris Lowther,
Northumbria Police and Crime Commissioner, Vera Baird DBE QC
Northumbria Police Chief Constable, Steve Ashman