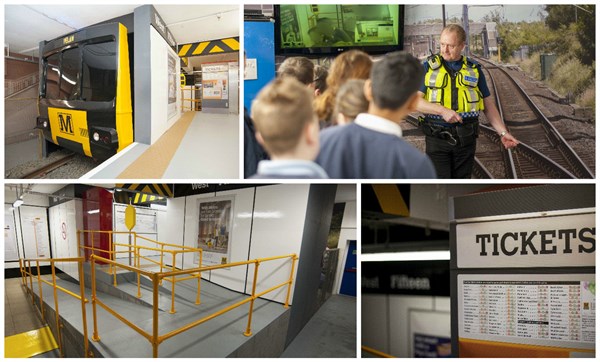 At the West Fifteen Metro Station, visitors can experience just how unsafe the tracks are to walk on and learn about the dangers of the overhead cables as well as other hazards of playing near the tracks.
Showing posters of real victims of railway accidents (dependent upon age group) supports this and helps to reinforce the message that playing near the railway can cost you your life. This scenario also talks through the use of ticket machines, help points and what to do if you feel vulnerable when travelling.
Travelling Safely

Buying your Ticket

Dangers of playing on Tracks

Anti Social Behaviour

Please note this scenario is only available for Schools Year 6 and Year 8 students.