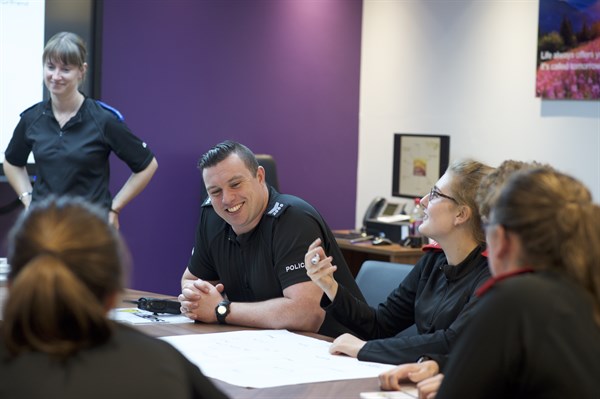 Delivered by our Police Community Support Officers – lots is covered in this topic. Ranging from the steps you can take to prevent yourself from becoming a victim of crime, to how to deal with unwanted peer pressure – these are all 'personal choices' you can make which can affect your future.
We cover:
Online safety
Dealing with peer pressure
Healthy relationships and consent
Help to prevent becoming a victim of crime
Vulnerability
How to contact police
Anti-social behaviour
What happens at a police station?
This section takes place inside our police station at SafetyWorks! where you can learn about what happens to someone when they are brought in to custody after being arrested.
Issues include:
Age of criminal responsibility
What happens when you get arrested
Police photographing and fingerprinting
Impact of a criminal record on future life opportunities
Access to criminal records information
Experience of a prison cell
The criminal justice system