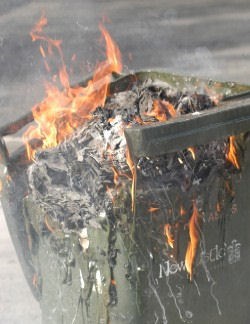 Anti-social behaviour is frequently a challenge for Tyne and Wear Fire and Rescue Service. We aim to educate people about the dangers and the wider consequences of deliberately starting fires, making hoax calls etc.
KEY STAGE 2 (AGE 7 TO 11 YEARS)
In this session we look at ASB and how it affects the fire service and the perpetrator.
Hoax calls
Wasting emergency services time
Arson
Criminality
Consequences
KEY STAGE 3 & 4 (AGE 11 TO 16 YEARS)
This is a more advanced and hard hitting session.
Arson
Consequences
Injuries
Law
Criminality
Longer term affects